Website Design by Kildare Web Services
The most important goal of good website design is to communicate.
Need a Website Makeover?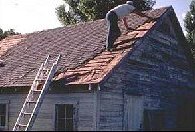 Is your website in need of repair?
Your website may be the first and last impression given of your organisation
Is it untidy, Is it disorganised?
Does it communicate your message?
Your Website is a Permanent Advertisement for your organisation
Make it work For you, not Against you!
Contact us today to get your website working for you!
About Website Design
Good web design involves four important aspects of effective communication:
Content - include everything your website visitors may be looking for, divided into easily digestible sections. Answer all the questions they are likely to ask about your products or services.
Structure - the way the information is structured impacts on the website's navigability and search engine visibility. Clear links to all major sections should be prominent on menus and navigation bars. Don't make people search for what they want. Make it obvious where they are likely to find what they came for.


Visual Design - the impression given by your website about your company. If your website is there to provide information, then covering it in animations and beautiful graphics may detract from its effectiveness. In most cases it is far more important to make it easy to read and to navigate. If it is not an entertainment website, then don't try to entertain them.


Interactivity - Visitors to websites need the opportunity to interact with your company and your site features. Make it easy for them to contact you; provide prominent "Contact" links on all pages, and provide online forms for communication for people who do not like using email packages.
Websites for the Future
If you wish to ensure the accessibility of your website, to people with disabilities AND to future browsers and other internet access devices, it is important to ensure that it is developed to W3C (World Wide Web Consortium) recommended standards.
Using XHTML, CSS and standards-compliant markup, we can ensure that your website does not become inaccessible to future web-enabled devices.
Standards compliance will also ensure faster download times, lower bandwidth usage, and improved indexing on the search engines.